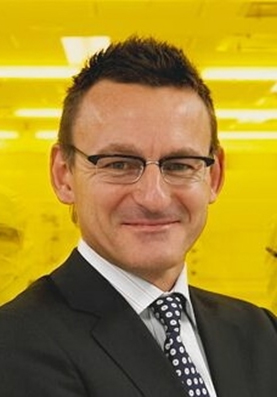 Scientia Professor Andrew Dzurak
Node Director
Andrew Dzurak is the director of the ANFF-NSW node and a Scientia Professor of Nanoelectronics in the School of Electrical Engineering and Telecommunications at UNSW. He is one of Australia's leading experts in nanoelectronics and quantum computing technologies. Following a PhD at the University of Cambridge, Andrew returned to Australia in 1994 to establish the world-class nanofabrication facilities at UNSW. He also began work on an initiative to construct in Australia a solid state quantum computer and, with Bob Clark and other colleagues, established the Centre for Quantum Computer Technology in January 2000. The centre has achieved major advances in the international effort to realize large-scale quantum information processing and is an ARC Centre of Excellence. It maintains the world's largest focused collaboration on silicon-based quantum computing. Andrew is the Centre's Work-Package Leader in this area, as well as Lead Investigator for a multi-institutional program grant in silicon quantum computing from the US Army Research Office.
Read More >
Andrew and his team have developed a range of patented nanotechnologies that will be required for silicon quantum computing, which will have major applications in the finance, security and healthcare sectors. Andrew is a Director of the company Qucor Pty Ltd, which was established to commercialize this research. He is a regular invited speaker at international conferences on quantum computing and nanotechnology, and has served on numerous advisory bodies including the Expert Working Group for the 2012 Australian National Nanotechnology Strategy, for the Australian Academy of Science, the Expert Working Group for the DIISR 2008 Roadmap Review of the National Collaborative Research Infrastructure Strategy, and the Scholar Selection Committee of the Cambridge Australia Trust. In 2011 Andrew was elected to a UNSW Scientia Professorship, the highest academic rank within the university, for his research achievements.
Since 2010 Andrew has published 10 papers in the prestigious Science and Nature group journals, including 4 seminal papers in Nature that have demonstrated the world's first one- and two-qubit quantum logic calculations in silicon chip devices. In total he has published well over 100 scientific papers and is a co-inventor on 11 patent families. In 2011 Andrew shared the Australian Eureka Prize for Scientific Research, and in 2012 was awarded the New South Wales Science and Engineering award for Excellence in Engineering and Information and Communications Technologies.
Email: a.dzurak@unsw.edu.au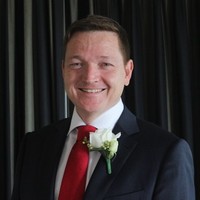 Dr Matthew Boreland
Facility Business Manager
As the NSW Node's Facility Business Manager, Matt is responsible for strategic development and high level operational control in line with University and government priorities and research goals. He was appointed to this role in 2017 after many years of international experience is research and research/facility management.
Dr Matt Boreland has over twenty-five years' experience in the field of photovoltaics, renewables and semiconductors, predominantly at the industry-research interface, with international experience in Australia (UNSW, Sydney University), Japan (Toyota Technological Institute), the UK (Loughborough University) and Singapore (UNSWASIA, NUS). He received his BSc(hons) in Physics and his PhD in photovoltaics (PV) at UNSW. To date he has been directly involved in attaining in excess of AUD 30 million of industrial and public funding for photovoltaic research in the UK, Singapore and Australia. In addition to research expertise, he has a diversity of experience in engineering, management and academic roles up to Director and Associate Professor levels. Following his PhD he was a JSPS Postdoctoral at the Toyota Technological Institute in Japan. He then joined the Centre for Renewable Energy Systems Technology (CREST) as an academic at Loughborough University in 2002 where he led R&D and teaching programs in PV, subsequently taking a joint-appointment at Sydney University in 2004 to also lead their industrial solar thermal R&D. In 2008 he was a founding member of the Solar Energy Research Institute of Singapore (SERIS) as the Deputy Director (later Director) of the Silicon Cluster and Head of Production Technologies, where he established SERIS' $15M pilot line for Si PV R&D and leading industrial R&D programs in silicon photovoltaics. Dr Boreland returned to UNSW in 2013 to the School of Photovoltaic and Renewable Energy Engineering as Associate Professor. In 2017 he accepted the role as Business Facility Manager at the NSW Node of the Australian National Fabrication Facility (ANFF) located at UNSW.
Email: m.boreland@unsw.edu.au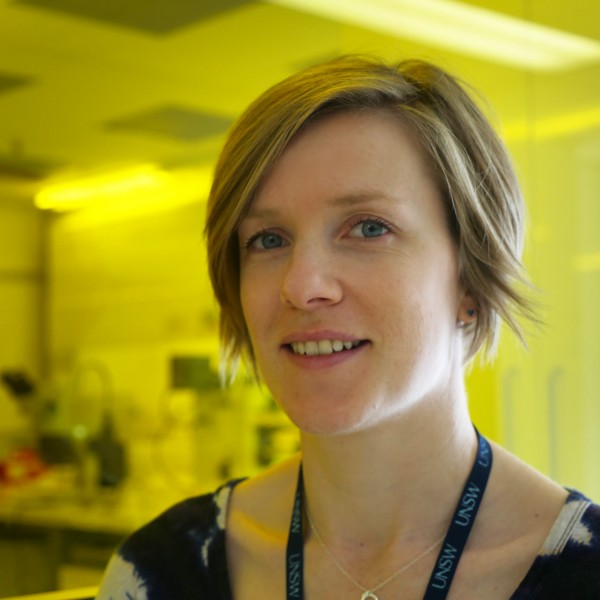 Dr Fay Hudson
Process Manager
Fay divides her time between the roles of ANFF-NSW Process Manager and Senior Research Fellow in Prof. Dzurak's research program.
Fay received a BSc (Hons) in Physics in 1997 and a PhD in Condensed Matter Physics in 2000 from the University of Leeds, UK, where she studied the electrical and magnetic properties of multilayered magnetic structures for applications such as GMR (giant magnetoresistance), spin valves, magnetic sensors and magnetic memory. Since joining Prof. Dzurak's research team at UNSW in 2001, she has broadened her fabrication expertise to encompass micro- and nano-fabrication of nanoelectronic devices and silicon qubits, such as electron beam and photo lithography, high quality oxidation processes, solid source wafer doping as well as a number of deposition, etching and metrology techniques.
Email: f.hudson@unsw.edu.au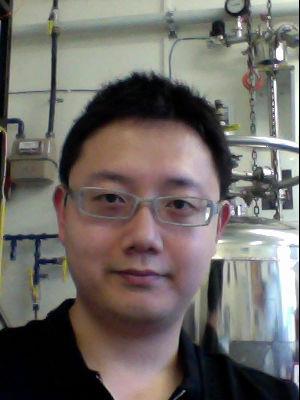 Dr Andrew See
Process Engineer & Acting Projects Manager
Andrew is a senior process engineer at ANFF NSW. His areas of expertise include UV photolithography and electron beam lithography. As an joint area supervisor, he is responsible for the operations in the lower east cleanroom facility.
In addition to process development, Andrew also actively participates in a number of research projects that involve device design, fabrication, as well as low temperature electrical characterizations.
Andrew received his PhD in Experimental Semiconductor Physics from UNSW with educational backgrounds in research commercialization, optoelectronics, and computer science. Prior to joining ANFF in 2015, he has worked as a Research Fellow in the School of Physics at UNSW where he investigated dopant-less GaAs nanoelectonics, as well as amorphous silicon spintronic devices.
Email: a.see@unsw.edu.au
Joanna Szymanska
Process Engineer
Joanna Szymanska is the process engineer responsible for technical management of semiconductor processing within ANFF Facility. Responsible for provision of training, and new microfabrication process development.  As area supervisor she's also responsible for operation and maintenance of upper east and west part of the ANFF Facility.
Her area of expertise is EBL -Raith 150TWO system, UV photolithography, RIE, ICP RIE, thin film deposition  which include thermal and E-Beam evaporation, sputtering, PECVD, ALD, and thermal oxidation. She also has experience in device characterisation by profilometry, AFM, elipsometry, and probe measurements.
She gained her experience from working at CSIRO (13 years) at Marsfield cleanroom Facility mainly on fabrication and characterisation of GaAs devices, and also from the Technical University in Wroclaw in Poland (7 years) on II-V group materials.
She received her Bsc and Master degree in electronics from Technical University in Wroclaw, Poland in 1978.
Email: j.szymanska@unsw.edu.au
Dr Jeffrey Cheung
Process Engineer
Jeffrey Cheung is the process engineer responsible for the epitaxial growth tools at ANFF-NSW. His role involves user training and process optimisation for a wide range of materials grown in the Pascal pulsed laser epitaxial growth systems as well as growth of III-V heterostructures in the Veeco MBE.
Jeffrey's background is in oxide heteroepitaxy via pulsed laser deposition. His previous research involved epitaxial nanocrystal growth of functional oxides using in-situ chemical and phase control of the epitaxial species. This research was the focus of his PhD in materials science at UNSW Australia.
Email: jeffrey.cheung@unsw.edu.au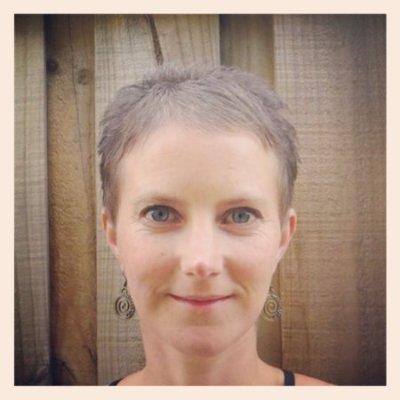 Pierrette Michaux
Process Engineer
Pierrette Michaux is a Process Engineer specialising in Nanofabrication. Pierrette completed an Advanced Diploma in Chemistry in 2002, then in 2005 a Master degree in Materials Science at the Engineering College of Industrial Ceramics in France. Pierrette started her career in the Science of Ceramic Processes and Surface Treatment Laboratory, a division of the French governmental research organization. As a research engineer, she pursued applied research activities in the field of renewable energies, and specifically in emerging processes for Hydrogen production. She developed her area of competences in nanometer sized powders synthesis and nanostructured deposits elaboration. She has experience in many manufacturing processes for oxide based materials and is proficient with numerous physico-chemical characterization techniques. In 2011 Pierrette joined the Victoria-Suntech Advanced Solar Facility at Swinburne University as a Laboratory Technician. In this role, Pierrette co-ordinated operation of various nanofabrication equipment (including electron-beam lithography, ion-beam lithography, PECVD and sputter systems) and was responsible for development of a variety of processes including specialised PDMS processing for a variety of applications. Pierrette joined the ANFF-NSW team in 2014 as a Process Engineer.
Email: p.michaux@unsw.edu.au
Gordon Bates
Laboratory Technical Manager
Gordon leads the ANFF-NSW technical team who work to keep the ANFF-NSW laboratories and tooling up and running. He liaises closely with the Facility Manager, Process Engineering team, UNSW Facilities, commercial suppliers and other stakeholders to ensure the ANFF-NSW cleanrooms, tooling and supplies are always on hand to meet the demands of the ANFF-NSW research community.
Coming from an industrial design background, Gordon built up extensive experience  in cleanroom design and operation prior to taking on the role of Laboratory Manager of the Semiconductor Nanofabrication Facility (from which the ANFF-NSW laboratories developed) in 2006. He has been instrumental in the specification,design and setup of ANFF's newer laboratories and the upkeep and improvement of the pre-existing facility.
Email: g.bates@unsw.edu.au
Prince Mathew
Technical Officer
Prince Mathew is working as a Technical Officer. His primary responsibility is maintenance, trouble-shooting and repair of semiconductor laboratory process equipment including ultra-high vacuum systems, power supplies, plasma tools, UV lithography tools, high temperature furnaces and ovens and metrology tools. He also takes care of completing maintenance, trouble-shooting and repair work on laboratory infrastructure systems including gas delivery systems, water purification plant, PLC, SCADA and HVAC equipment. He is also skilled in maintenance of sophisticated gas storage and delivery system for flammable, toxic and corrosive gases.
Prince started his career in 2001 as a Technical Assistant at R & D of Presevi Controls Limited, Chennai, India after completing Diploma in Electronics Engineering from State Technical Directorate. In 2004 he started working as an Equipment Maintenance Technician at ST Microelectronics, Singapore. In 2007 he joined Halliburton, USA, and worked as a Design and Troubleshooting technician in their PCB Lab. In 2010, Prince moved to Australia and worked for Groundsearch Australia as an Electronics Engineer. Prince graduated in his bachelor's degree in 2012 from Vidyapeeth University, India. In November 2014 started as a Technical officer at ANFF,UNSW.
Email: prince.mathew@unsw.edu.au
Karen Jury
Operations Manager
Karen is the ANFF-NSW Operations Manager, leading the operations team who contribute to the overall management and coordination of the business functions of the ANFF-NSW Node.
Karen joined ANFF-NSW in 2009, following nine years working in CQC2T. Karen has worked with Professor Andrew Dzurak across both research facilities since 2000.
Karen has extensive experience within UNSW, spanning across 27 years, bringing a wealth of knowledge and experience working across different work structures and disciplines within UNSW. Karen's management expertise encompasses financial, human resources and project management. Karen received her Diploma of Human Resources Management in 1996.
Email: karen.jury@unsw.edu.au
Nora Cowen
Administrative Officer
Nora provides executive support to the ANFF-NSW Node Director, Facility Manager and Operations Manager.  Nora ensures efficient management of the ANFF-NSW office functions.
Nora has extensive office management and executive secretarial experience gained from working in the banking and finance industries.  Before joining the ANFF-NSW team in 2013, Nora worked as Executive Assistant for Head of School, School of Optometry and Vision Science, UNSW for 3 years.
Email: n.cowen@unsw.edu.au
Dr Linda Macks
(former) Facility Business Manager
As the NSW Node's Facility Business Manager, Linda is responsible for high level operational control and strategic development in line with University and government priorities and research goals. Her appointment into this role in 2011 followed her contributions to ANFF operations at a local and national level since ANFF was founded in 2007.
Linda completed her undergraduate studies in Applied Physics at the University of Technology, Sydney (1993) ahead of a PhD in quantum electronics at the University of New South Wales (1998). Her expertise in semiconductor device processing and quantum transport was enhanced by her work at Yale University (1994) and the University of Cambridge (1997-2000). Linda returned to Australia (and to the University of New South Wales) in 2001.
Dr Nadia Court
(former) Facility Projects Manager
Nadia is the ANFF-NSW Facility Projects Manager, leading the process engineering team and serving as the main point of contact for all user projects and training requirements. She is also responsible for developing new industry collaborations.
Nadia received her BSc in 2002 and her PhD in 2008, both from UNSW. Her PhD with the ARC Centre of Excellence for Quantum Computer Technology at UNSW focussed on quasiparticle statistics in aluminium-based superconducting devices. During this time, Nadia gained significant expertise in nanofabrication and developed a number of new fabrication technologies relevant to her research project. Following a short postdoc (also at UNSW), Nadia took up a position in the BAE Systems Advanced Research Centre in Bristol, UK. Here her research focussed on novel printed electronics and optical communication technologies for defence platforms. In 2012 she returned to UNSW where she joined the ANFF-NSW team as a Process Engineer before her appointment to her current role in 2014.
Gerard Minogue
(former) Technical Officer
Ger Minogue works here at ANFF NSW as a Technical Officer. His main duties are to assist the Laboratory Manager in maintaining the safe and smooth operation of the labs. He is responsible for completing the maintenance and repair of our process tools. The implementation of BKM's for cleans, preventative maintenance procedures and engineering practices. Ensuring that the laboratory plant equipment is in running order, that the hazardous gas storage and delivery system is well maintained and assisting in the planning for and installation of new process tools and upgrading existing equipment.
Ger graduated from Waterford Institute of Technology, Ireland where he studied Electronic Engineering. He then worked as a Senior Maintenance Technician at Analog Devices semiconductor manufacturing facility in Limerick, before moving to Australia. At Analog he worked mostly in the Etch work centre but also has experience with Diffusion / CVD equipment. He was also a member of Analog Devices Emergency Response Team (ERT) which implemented effective safety procedures for the facility.
Anna Feit
(former) Administrative Officer
Anna co-ordinates the day-to-day running of the ANFF-NSW office and provides high level administrative and financial support to the  ANFF-NSW Node Director, Facility Manager and Operations Manager. She plays a key role in promoting ANFF-NSW as a customer-oriented operation by welcoming and providing professional support to researchers working in the ANFF-NSW laboratories and other stake-holders.